Book Name – IDENTITY IN MESSIAH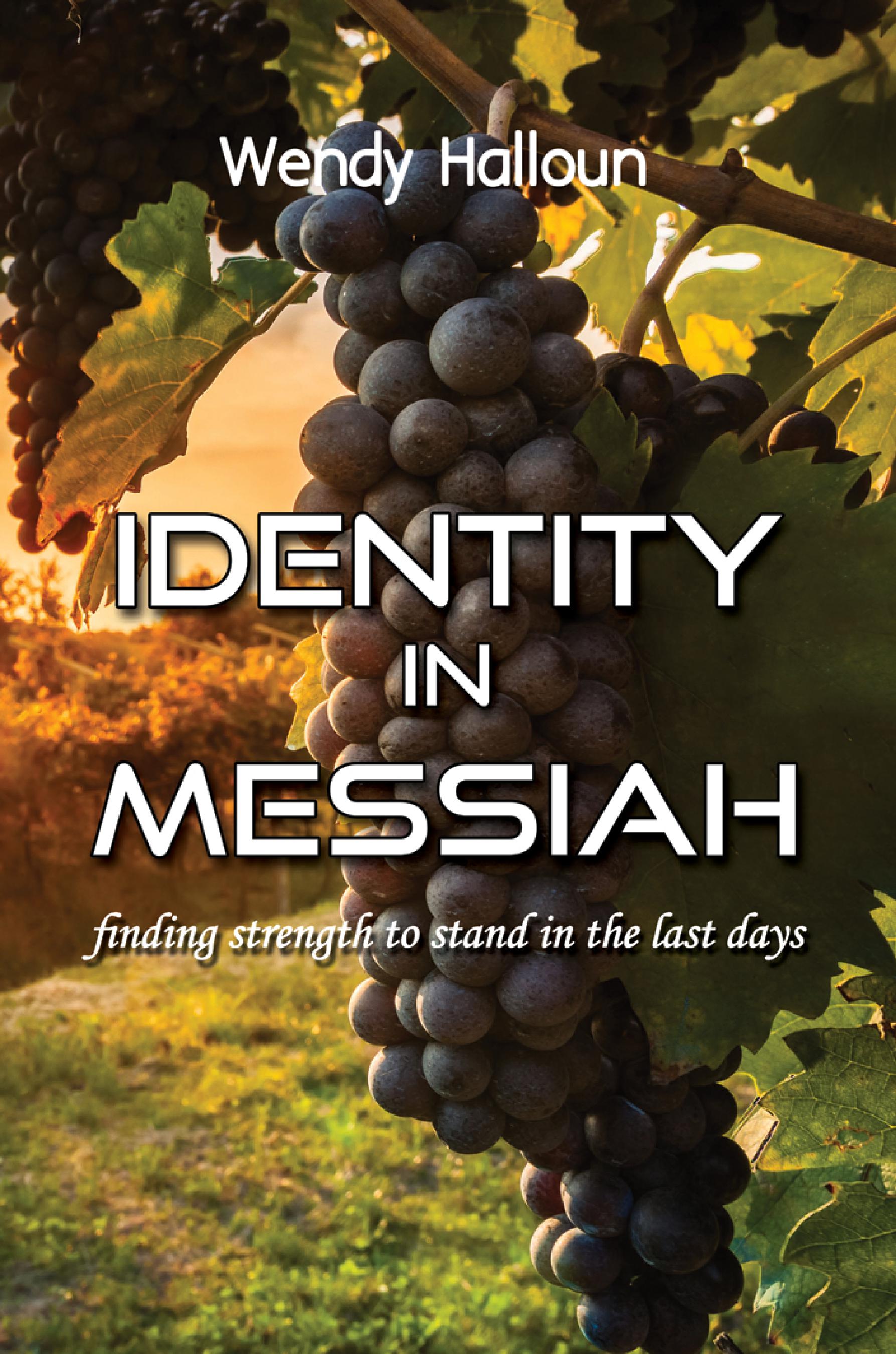 Author – Wendy Halloun
Format – Ebook (Epub)
Publication Date – 28 Feb 2018
Language – English
Blurb
Do you know who you are? Identity in Messiah challenges you to find your identity first in Jesus. You are invited on a journey where everything you once considered essential becomes a hindrance. To lose yourself is to find your true identity buried deep within.
Identity in Messiah is an honest look at the contradictions of suffering and faith, and at the juxtaposition believers face living in the temporary nature of this world while being designed for eternity.
Wendy Halloun grew up in the UK, met a wonderful Arab believer and moved to Israel. Living cross-culturally and loving both the Israelis (Jews and Arabs), and also the Palestinians, Jordanians, Lebanese, Egyptians and multiple other peoples of this region, means that identity is crucial. Until we discover who we are in Christ Jesus the Messiah, we cannot comprehend our own purpose and destiny. Everything centres on him. Each unique identity and calling is unlocked through learning to live in obedience to the Holy Spirit. If we seek to find them elsewhere, we will only succeed in elevating the SELF in its intellect, will power and emotions.
What enabled the first disciples to face ridicule, persecution and death? What changed those men who had gathered in fear and trembling in an upper room after the crucifixion of Jesus into powerful global activists who turned the world upside down? How were they able to do, as Jesus prophesied in John 14:12, miracles and wonders that were greater even than those he himself did?
Each of the first century believers along with countless followers since then have chosen to leave everything and follow Jesus. Was there a spontaneous grace that enabled those men and women to sacrifice their lives? We often talk about having grace for the moment and not worrying or anticipating beforehand. But the faith that these followers of Jesus possessed came not only from a momentary grace but also from a deep internal change of identity. They made the choices that led them to these great victories of faith in little steps along the way. They learned from the examples of the heroes in the scriptures as well as from the resoluteness of Jesus' walk to crucifixion. We can learn practical steps from them and from the lives of other world shakers in the Bible.
The first disciples' reputation went ahead of them for turning the world upside down – what will you be known for?
About the author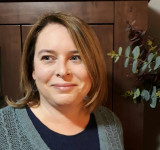 Wendy Halloun lives on Mount Carmel with her bighearted husband and four extraordinary children. Her Cambridge education has been shaped by a passion for Jesus and fired by living in the Land of the Book. She longs to see the Holy Spirit flowing through the lives of believers from all cultural backgrounds.
My Review
First of all, I would like to thank the authoress, Mrs. Wendy Halloun for providing me a chance to read her book and make a review on it. I'm very blessed to have a review copy from her.
The cover is so attractive that one can be easily attracted to its charm. In cover, there is highly focused a branch of fruits hanging from the tree and the back ground that is green nature. The title of this book has been kept in matching with the cover. "IDENTITY IN MESSIAH – finding strength to stand in the last days", the title carries itself a meaning that is heart touchable. In cover, there is also showed how a branch of fruits standing on a branch part of the tree existing its identity. There is a tremendous thought behind creating this title and cover. Both of these are so meaningful.
The description of this book has been wonderfully penned down. After reading the blurb portion, readers can understand easily what the content is inside the book and related to what. After reading the blurb portion I started reading the book. I just astonished after completing the book how the authoress has described all her experiences so wonderfully! What a work by this authoress! It's mainly based on Christian's life and personal growth and it's a non-fictional story related to religion and spirituality. The authoress has been used lucid language so that readers can understand the meaning of each word. The motive of creating this book may be to make all people understand about their existence and the meaning of life. If you want to know your identity or how one should discover ones identity in this world, this book is highly recommended for those. This book has been narrated well. There are four sections in this book – the journey, the king, the kingdom, paths. I have liked this book very much.
Overall Ratings – 5/5.
Purchase the book from Smashwords